Yesterday (9/7/23) Virgin cancelled sailings on Brilliant Lady and teased some exciting news about new ports of call. Today Virgin Voyages new itineraries were released and I have to tell you, they're to spectacular destinations and go on sale Monday September 11, 2023. Virgin is keeping the details pretty secret so I'm sharing what I know and making a very special offer for the first three people who book one of the new voyages.
Between July and September of 2024, when you sail to Bruges and Amsterdam you'll also be able to visit the brilliant Basque city of Bilbao and France's famed Bordeaux wine region on 3 to 6-night roundtrip voyages out of Portsmouth, UK. Bruges and Amsterdam aren't new ports for Virgin Voyages but you'll enjoy seeing them and the new additions in Virgin style.
If the Great Barrier Reef, Tasmania, or New Zealand is on your must-visit lists, the Virgin Voyages new itineraries let you exchange your dreams for a plan to sail between December 2024 and March 2025. Relax over the holidays onboard Resilient Lady's Christmas or New Year's voyages, sail through South Island's pristine Pacific fjords, and even discover more of Australia in Virgin Voyages newest ports of Eden and Kangaroo Island when they sail out of Sydney, Melbourne, or Brisbane.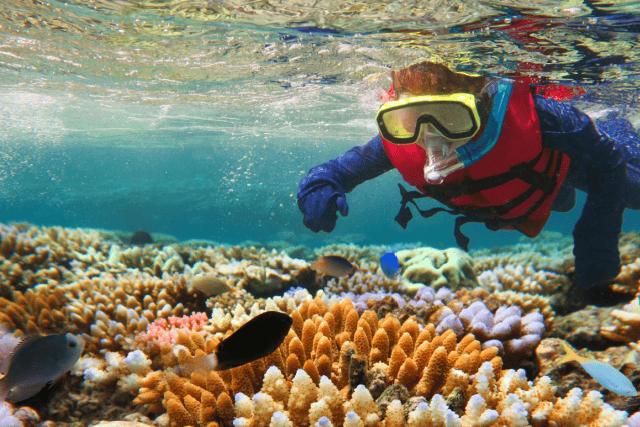 When the world's most coveted island getaways are less than an ocean away, the Caribbean is always in season and if you haven't sailed the Caribbean on Virgin Voyages you're missing out. Soon the original Virgin Caribbean sailings won't be your only option. They'll still be sailing and continue to include a stop at their beautiful Beach Club at Bimini, but with Virgin Voyages new itineraries you'll also have the option to visit additional ports and new destinations including Grand Turk and Nassau between January and March of 2024.
Virgin Voyages New Itineraries: One Way Transatlantic Sailings
Take an extra-long vacation at sea, on a Virgin Voyages repositioning sailings. The new itineraries offer more ship and countries to explore between September and December 2024. For example, starting in Portsmouth, you can experience the best of the Mediterranean, including the brand new port of Casablanca before heading over to Barcelona, then Athens to Dubai, followed by Singapore to Perth which feature the most gorgeous sea sides of Goa, Bali, and Phuket, in between.
As mentioned above, these new itineraries are available to book beginning Monday September 11, 2023 and they are going to sell super fast — like blink of an eye fast. Especially because part of the "Brilliant Lady cancellations" announcement included an amazing offer for guests who were negatively impacted by them. For those lucky people, Virgin is going to honor the price of the original cruise… on any other cruise. That means the tens of thousands of people who found out yesterday their cruise was cancelled also found out that whatever they paid for it, they can take a cruise of any length and any itinerary for the same price.
If you're ready to sail the Virgin Voyages way, click here or call me 844-483-6669.