Carnival Corp is making waves with their vaccine requirements on Carnival cruises sailing in August. While some cruise lines are allowing a percentage of unvaccinated guests on board, Carnival has decided to require guests to be vaccinated. This decision is somewhat surprising given their customers are mostly families with young children who are either less likely to be vaccinated or are ineligible to be.
Related: Royal Caribbean protocols for August 2021
Shop: Great deals on Carnival cruises to Alaska!
Vaccine Requirements on Carnival For August 2021:
Guests, including children who are age-eligible for vaccines, will need to be vaccinated and show proof of vaccination in advance of boarding.
According to current CDC guidelines, vaccinated guests will not be required to wear face masks or physical distance while on board. However, masks are required at the cruise terminal during embarkation.
Vaccinated guests may participate in Carnival-sponsored tours or independent activities.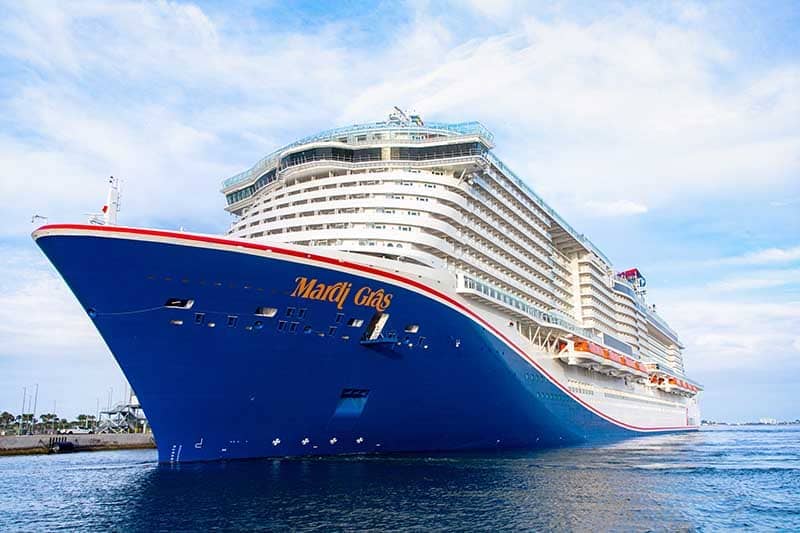 While there will be a very small number of exemptions for children under 12 and others who have a qualifying reason for not being vaccinated, these exemptions will end up being less than 5% of the people on board and will be mostly young children. The good news about requiring guests to be vaccinated is the onboard experience will be much closer to what it was pre-pandemic. Masks and social distancing onboard are not required — although certainly some guests may still opt to do so.
In port, Carnival guests are required to follow the protocols and requirements of each destination. These restrictions are under the authority of local government and can change at any time without any notice. With this in mind, I advise my clients to bring masks and be prepared for tour operators to require social distancing and mask wearing. Even though Carnival is making the experience great onboard, off the ship, there may be some health screening and other "Covid protocols" that will need to be followed. Pack some extra patience!
Ready to begin planning your next vacation? Call Joel (844-483-6669) for free, unbiased assistance. Prefer to browse online? Find great deals at JJTravelAssociates.com (a Dream Vacations franchise).