My wife and daughter and Jen's family quite often travel together during the summer months. In July 2021 our two families had been planning a week-long vacation at an all-inclusive resort in Cabo San Lucas. In true "Cobbler's children have no shoes" form, one of us overlooked the most important vacation item on his reservation. Travel insurance. When we received a text saying our flights had been canceled due to impending weather, our disappointment turned into a whirlwind of phone calls, then morphed into frustration.
Our trip was delayed by a day which was disappointing, but more frustrating was the fact that Jen had purchased vacation insurance and I had forgotten to do the same. I advise every client to buy travel insurance because I believe it's the single most important vacation item that most travelers don't purchase.
To make a long story short, one night in the resort for three people was about $750. Jen was reimbursed, I was not. Adding insult to injury is a painful way to learn a lesson and I wouldn't wish it on my worst enemy (who am I kidding, I have no enemies) especially when it so easily avoided.
Why do most people skip travel insurance? The sarcastic reason is they like gambling. The actual reason is always cost of insurance vs risk. In many cases it's a lack of understanding. For example, most people assume travel insurance is mainly used to recoup expenses if the trip has to be canceled. This is certainly a good reason to purchase it but there are better reasons.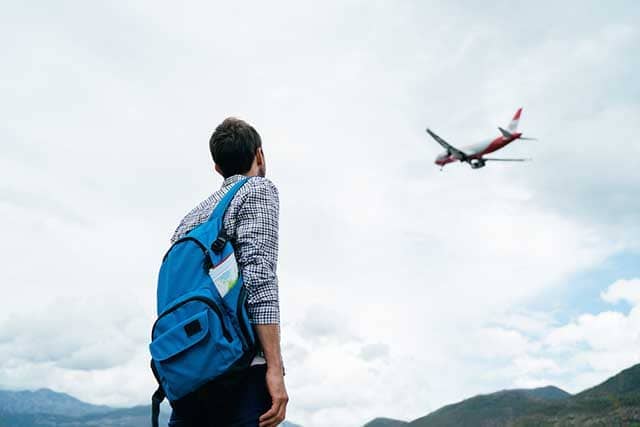 Having vacation insurance that includes trip delay and interruption coverage would have saved me the cost of a missed night at the resort. Jen filed a claim and was reimbursed. We had flights canceled due to weather, but insurance may also cover the cost of getting to your destination if you miss a connection, and even a missed flight due to an accident or certain other delays. And on the topic of flight concerns, if your luggage is lost insurance may reimburse to replace items.
By far the most unknown reason to purchase vacation insurance, especially if you're from the USA but traveling out of the country is the medical benefits. Many domestic health policies do not cover (or cover well) medical care outside of the country, travel insurance does. If you get sick or injured, it can cost a small fortune for healthcare (I had a friend once pay $1,500 to have a blister treated onboard a ship) and vacation insurance will cover the cost up to policy limits.
With Covid changing the travel industry daily, most insurance plans cover the cost of medical care due to Covid, quarantine expenses, and the expense of changes to flights. Along with that, most travel protection covers extra insurance requirements imposed by other countries.
The bottom line is travel insurance made sense pre-pandemic but post-pandemic it's a HUGE risk to travel without it. Each policy offered is different so make sure you research exactly what is covered and what your coverage limits are, including whether the reimbursement comes in the form of money or future travel credits. Don't be one of the vacation horror stories because you gambled and lost.