​Secrets Resorts & Spas are the perfect option for couples who desire ​a romantic ​​environment. ​Featuring elegantly appointed rooms and suites ​(with​ 24-hour concierge and room service​), multiple gourmet restaurants and lounges serving top-shelf international and domestic spirits, elegant amenities and endless day and evening activities, Secrets is the perfect option for couples to trade the every day for a romantic getaway.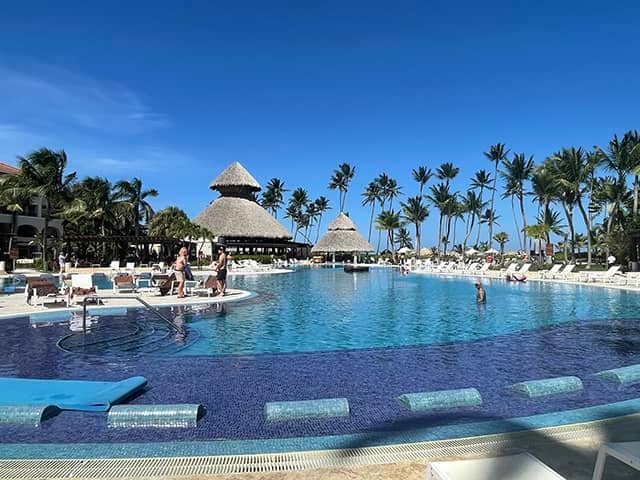 ​When Secrets says, "​Unlimited Luxury,"​ and, "all inclusive,"​​​​ they mean it. Your stay at any Secrets Resorts & Spas resort includes limitless access to ​dining​ and drinks (including alcoholic, fruit juices, soft drinks, and water), poolside and beach wait services, daily maid service (including a restocking of your ​included​ mini bar), and great entertainment and activities throughout the day and evening.​​​ ​​​And by the way, ​you'll be able to stay connected with free WiFi — if you choose to stay on the grid.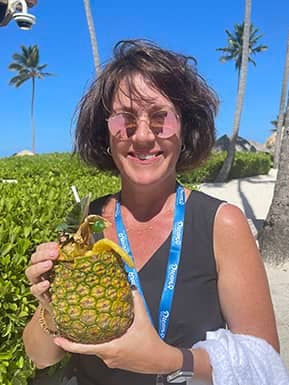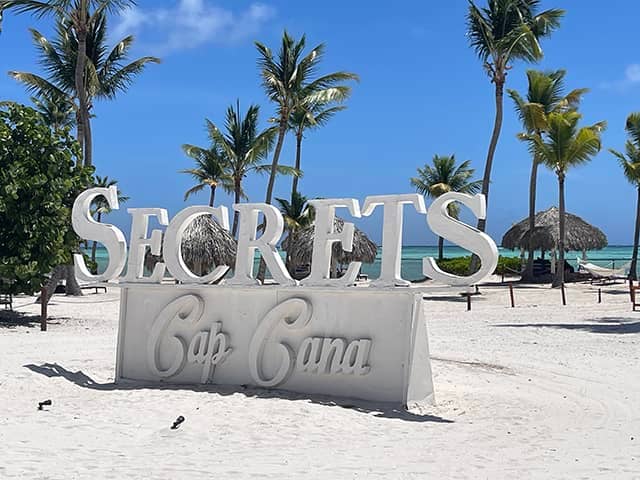 ​Each ​Secrets Resorts & Spas property will have some variety in which restaurants are available, the decor, and the number of pools and activities, but one thing you'll find at every resort is impeccable service from friendly staff, beautiful rooms, and attention to even the smallest details which will make your vacation extra enjoyable.
​Each property will have a combination of the following restaurants which feature either wait staff service or buffets.
World Cafe (International buffet)
Seaside Grill (Steak and other grilled specialties)
Oceana (Fresh gourmet seafood)
Himitsu (Fusion of Pan-Asian)
Portofino (Italian / Med​iterranean)
Bordeux (French)
El Patio (Mexican)
Cactus Club (Ceviche / Tacos)
Rata​touille (Mediterranean​)
La Riviera (Continental buffet – International)
Blue Mountain (Jamaican / Caribbean)
I've eaten at a handful of these restaurants and although I'm not a foodie with a refined palate, I enjoyed the variety and flavor of the offerings. The consensus from our clients backs this up. You'll have an enjoyable experience tasting food from around the world.
On the topic of food, the next obvious consideration is the bars and lounges. Like the restaurants, the bars and lounges across the Secrets Resorts & Spas locations will vary. ​Whether you're ordering direct from a bartender or getting your drink from a waiter in a restaurant (or beach / poolside), the service is fast and reliable, the drinks are consistent, and you'll be able to order your favorite.
Manatees (Swim up bar)
Showtime (Theater lounge)
Desires (Music lounge)
Sugar Reef (Pool / beach bar)
R​​endezvous (Lobby bar)
​The Lounge (Cigar / piano lounge)
The Piano Bar
Revive (Spa bar)
Barracuda (Beach bar)
Veranda Bar (Ocean view bar)
With a name like Secrets Resorts & Spas the spa has a lot to live up to. Secrets Spa by Pevonia will exceed your expectations in every way. Offering a variety of services ​for women, couples, and men, you'll find yourself relaxing your way to an unforgettable spa experience.
​You'll be able to choose individual services (for individuals or couples) or spa packages that include mani / pedi, body treatments, facials, massage therapy treatments. ​Even though it goes without saying, ​I'll mention it anyway​: spa services are for an added cost and are not included in the cost of your reservation at Secrets Resorts & Spas.
If you're craving something to do (besides sipping cocktails or relaxing at the spa), check out the fitness center, take dance classes, play tennis, go snorkeling, or take advantage of the non-motorized water ​activities that are available… All at no additional cost.
​Your only decision now is which Secrets Resorts & Spas location are you going to?
Costa Rica
Dominican Republic
Jamaica
Mexico
Spain
St. Martin
Bulgaria