There you have it. My 11th personal cruise in a year (April 2020-January 2021) has been canceled. Royal has decided to keep Quantum of the Seas in Singapore where she is sailing short cruises instead of sailing in Alaska this Summer.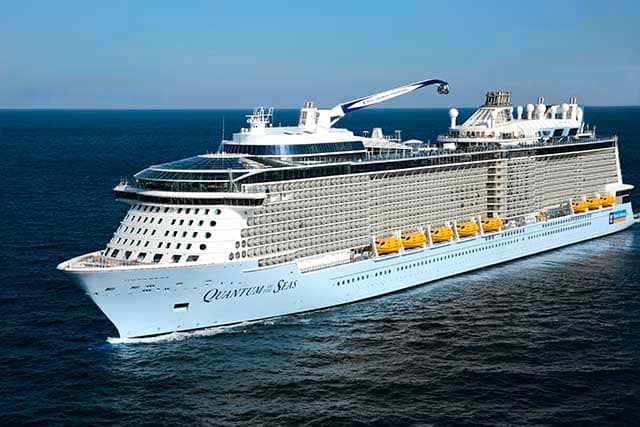 Quantum of the Seas resumed operations in Singapore last month and continues to offer short cruise getaways to local residents. Her success has prompted the decision to keep the ship in the Asia-Pacific region through the summer months and, therefore, we will be suspending Quantum of the Seas' 2021 Alaska season, impacting sailings departing April 25- October 14, 2021.

Please note that this decision does not affect Alaska sailings on Ovation, Serenade, and Radiance of the Seas, as we continue to work closely with the U.S. Centers for Disease Control and Prevention (CDC) and government authorities in North America.

Royal Caribbean
Even though this news is tough to hear for those of us who were booked on Quantum this year, the good news is, for the moment, 2021 Alaska itineraries are still on the schedule for other Royal Caribbean ships. Whether I think they'll sail is another issue entirely; for the moment, I'm hoping they do.
Guests booked on an Alaska cruise on Quantum have some options under Royal's Cruise With Confidence policy. Request a refund, accept 125% future cruise credit, or Lift and Shift.
Request A Refund
With this specific round of cancelations, guests have until March 31, 2021, to request a refund of the monies paid. If you booked direct or online, you have the option to call Royal directly or use the online tool.
125% Future Cruise Credit
Choosing this option is the best value. Royal will give an additional 25% of the money paid (not including previously issued future cruise credit, that just gets reapplied at original value) as future cruise credit. This is the default option as far as Royal Caribbean is concerned and if you choose it, no action is needed on your part.
Lift and Shift
What Royal calls the perfect option for clients who simply wish to move their existing reservation to next year while protecting their original cruise fare and promotion. There is some fine print here, and it's best to have a travel advisor assist you. To take advantage of Lift and Shift, select a qualifying cruise in 2022 on the same itinerary, sailing length, stateroom category, and within 1-week of the original cruise date. If your next cruise matches all the criteria (and you book it by February 4, 2021), Royal will keep all the promotions and prices the same.