Royal Caribbean Group, including Royal Caribbean and Celebrity Cruises, joined other cruise lines in extending their voluntary suspension through December 31, 2020. This decision was made following the CDC's announcement to let the no sail order expire and prepare for a safe return to service. The decision makes perfect sense even though cruise lines, travel agents, and others who hope to be on a cruise soon were cheering the CDC's announcement.
Update: November 11, 2020
Similar to Princess, Royal Caribbean has put a temporary booking hold on 7+ night cruises while they determine what the new guidelines will be. The cruises have not been canceled, and guests booked on these cruises should plan to sail.
Beginning November 11th at 6:00 PM EST, we've temporarily paused the sale of cruises longer than 7-nights while we determine the necessary itinerary updates or changes. Please know, although these itineraries may be impacted, we are working hard to ensure that the vacation of our booked guests remains intact.

Royal Caribbean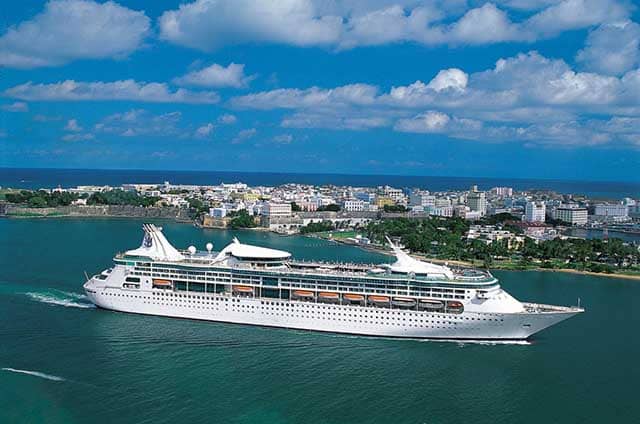 On the heels of Friday's CDC announcement, we are working diligently to review our plan and to ensure a safe and calculated operational return in the coming weeks. We are committed to taking the time to get it right, so further training and testing may be necessary to ensure that we are ready to welcome our guests aboard when the time is right. With that said, the tough decision has been made to suspend all sailings through December 31, 2020 (excluding Quantum of the Seas Singapore sailings).

Royal Caribbean Group
While some cruise lines have changed their offers to guests on canceled cruises, Royal Caribbean and Celebrity have kept theirs the same throughout the pandemic. Guests have the choice to Lift and Shift, receive 125% future cruise credit, or request a refund.
Lift & Shift
Move your cruise by November 13, 2020, to a qualifying cruise in 2021 (near the same date range and itinerary) and keep the same price and promotions.
125% Future Cruise Credit
Guests will automatically receive future cruise credit based on the cruise fare paid as two separate items (100% plus a bonus 25%) on their loyalty account to be applied to a cruise by December 31, 2021, for a cruise on or before April 30, 2022 (May 4, 2022, for Celebrity). Note that taxes, fees, and pre-cruise purchases will be refunded to the original payment method. However, before November 13, 2020, guests can opt-in to receive 125% of their pre-cruise purchases as an onboard credit.
100% Refund
Guests may also choose to receive a 100% refund. Refunds will take a minimum of 45 days to be processed (some of my clients waited 90 days for their refund), and the refunds seem to come in random amounts over days or weeks but do end up being 100% of what was paid toward the reservation.
These policies can be overwhelming and confusing, to say the least. For unbiased information, advice, and assistance call Joel: 844-483-6669.