With the Princess suspension extension today, Princess cruises are canceled globally through May 14, 2021. While I'm disappointed by this decision, I'm not entirely surprised, and in fact, like when Virgin Voyages said they aren't sailing until May, I respect the decision to be honest about their timeline.
Related: Carnival extends suspension through March 31, 2021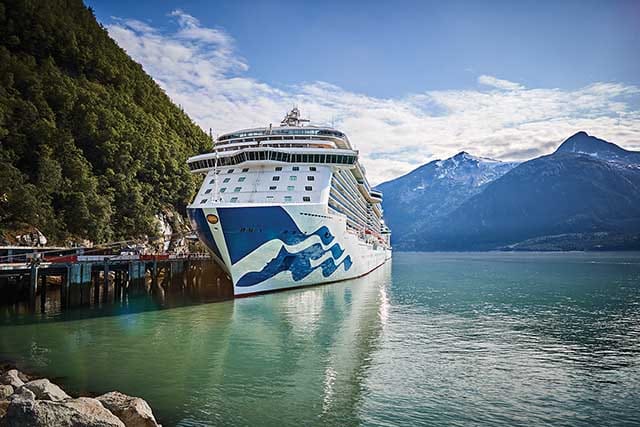 As Princess Cruises continues to prepare and develop its plans to meet the "Framework for Conditional Sailing Order" issued by the U.S. Centers for Disease Control and Prevention (CDC), in addition to the uncertainty around travel restrictions, the company is extending its pause of guest cruise vacations on ships sailing through May 14, 2021. This includes sailings in the Caribbean, the California Coast, along with early season Alaska and Europe cruises and select other voyages for deployment purposes.

Princess
What's being offered as a result of the Princess suspension extension?
All guests currently booked on these cancelled cruises will receive:
100% value of cruise fare paid as a refundable Future Cruise Credit (FCC)

This requires no action from the guest and gives our team a chance to shine at a later date by using the above Future Cruise Credits on any cruise booked by May 1, 2022 and sailing by December 31, 2022.

Bonus non-refundable FCC equal to 25% of the cruise fare paid

Bonus FCC minimum of $50 per person (minimum varies by FCC currency: $50USD, $50CAD, $50AUD, £50GBP, €50EUR, ¥5,000)

In the event a guest paid for any portion of their canceled cruise fare using a previously issued FCC, that FCC will be returned to their My Princess Account and the amount will be deducted from the FCC calculations laid out above.
If a guest has not used any portion of their FCC within 12 months of its issuance, they may choose to receive a refund of the original amount retained by Princess Cruises at the time FCC was issued between June 1, 2020 and December 31, 2022, less any bonus amount.
Guests can forfeit the bonus FCC offer and request a refund for all money paid on their booking by using this online form. Guests have until February 15, 2021 to decide, or they will automatically receive the default offer listed above.
Money paid in excess of the cruise fare for Princess Vacation Protection (North America only), taxes, fees and port expenses, EZair or hotel packages will be refunded, as will any prepaid shore excursions and/or any special service items.
If any part of a cruise tour was booked through a Tour Operator or similar third party, guests must contact them for more information as other booking and cancellation conditions and policies may apply.
Most airlines and other travel-related services such as hotels, transportation, and tours are allowing refunds or waiving change fees due to COVID-19; guests should work directly with those operators regarding their charges.