Yikes! The next wave of cruise line cancelations is here with today's announcement. First up is: Princess cancels sailings for the entire first quarter. So far, this is the most aggressive cancelation since the CDC released its "framework for a safe return" conditional sail order.
Even though there has been a lot of positive buzz around the industry about being closer than ever to a safe return, Princess — in my opinion — is being the most honest about when cruising will return. While I'm optimistic about what having a plan means, I have said I believe it'll be a while before all the steps are carried out. Princess saying they don't see a return before April 2021 is a reasonable timeline, and I'm frustrated by the other cruise lines canceling month by month.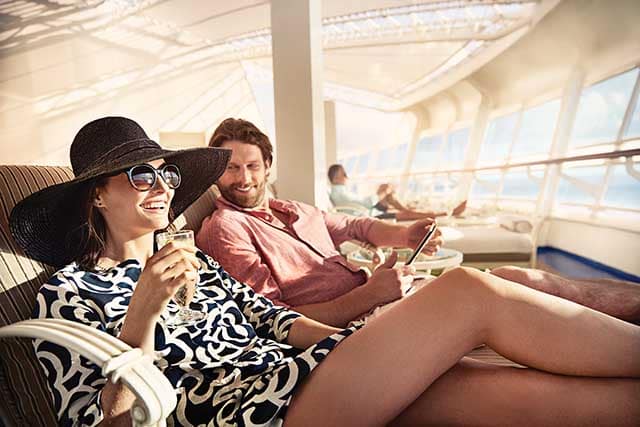 As we continue to review and understand the implications of the U.S. Centers for Disease Control and Prevention (CDC) "Framework for Conditional Sailing Order" for resumption of U.S. cruise operations, we have made the decision to extend our pause in cruise operations due to a temporary seven-day limit on itineraries that touch a U.S. port and the estimated preparation time needed for completing required activities prior to resuming our operations.

Princess
What does this Princess cancelation include?
All cruises sailing through March 31, 2021 
All cruises longer than seven days sailing in and out of United States ports through November 1, 2021
Additionally, due to the uncertainty about when international travel restrictions might be lifted, Princess Cruises is extending its pause in operations for cruises departing in and out of Japan through June 25, 2021
Guests affected by this announcement that Princess cancels all cruises through March 31, 2021, will automatically receive a 125% Future Cruise Credit (a refundable 100% of the cruise fare paid plus a non-refundable 25% bonus based on cruise fare). The bonus offer does not apply to CASINO fares.
Guests who wish to forfeit the 25% bonus FCC may request a full refund of all money paid on their booking. The request must be made by filling out an online form by December 31, 2020.