Cruises have a lot of up side. Great value? Check. Multiple destinations in one vacation? Check. Good food? Check. Good drinks? Check. A brand and ship for everyone? Check and check. Even with all those reasons to cruise, one question both people who have never been on a cruise (and believe they'll be bored) and experienced cruisers ask is: What is there to do? Since I was recently on her, and had lots of fun, here are some things you'll want to do while onboard Norwegian Getaway.
Related: Shop our exclusive offers on Norwegian Cruise Line
Related: The #1 reason people hate cruising
Before I dive into what Norwegian Getaway has to offer, let me assure you, there is no shortage of things to do on a cruise ship. It's truly a vacation within a vacation which is a good thing because sometimes itineraries change and you end up spending more time onboard than you originally planned.
For the purposes of this post, I'm not going to focus on things like pools, hot tubs, bars and lounges, or restaurants even those activities are all available. I'm also not concentrating on the things that cost money like the spa, casino, or shopping. Instead lets consider the things that are free and not (necessarily) the first things you think about when you're wondering what to do on Getaway.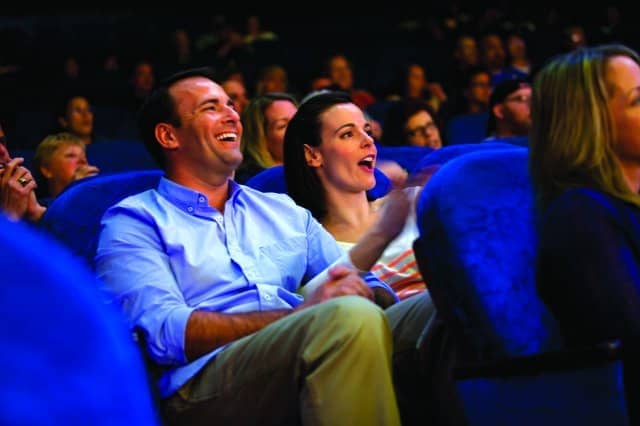 The Getaway Theater, located on deck 7 toward the front of the ship is where you'll be able to enjoy dance shows, theater productions, and entertainers. You can also find bingo card sales, informational talks, and movies in the theater (as it's called in Freestyle Daily). My cruise on Norwegian Getaway featured a magician, a couple comedy shows, and a very cool dance company performing Burn The Floor.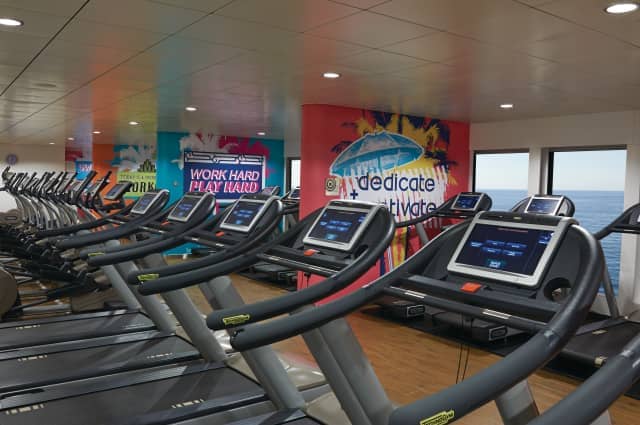 Even though my streak of not stepping foot into a gym on cruise ship continued, if you're the type of person who thinks a gym can be "nice" you won't be disappointed at Pulse Fitness on Getaway. There are personal training sessions available for a fee and plenty of cardio and weight machines to get your heart beating faster and feel the burn for free. There are also group classes and healthy living seminars available throughout the cruise. Strangely, none of these activities took place at my "bar of choice" and, who am I kidding… If they did, I'd have to find a different place to hang out.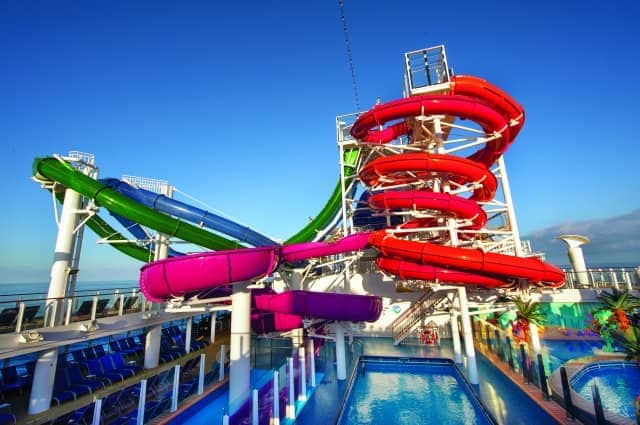 Kids and adults alike were having fun on the five water slides and splashing around Aqua Park. If that's not your thing, there's also a sports complex where you can always find a game of basketball or try to make it through the multi-level ropes course.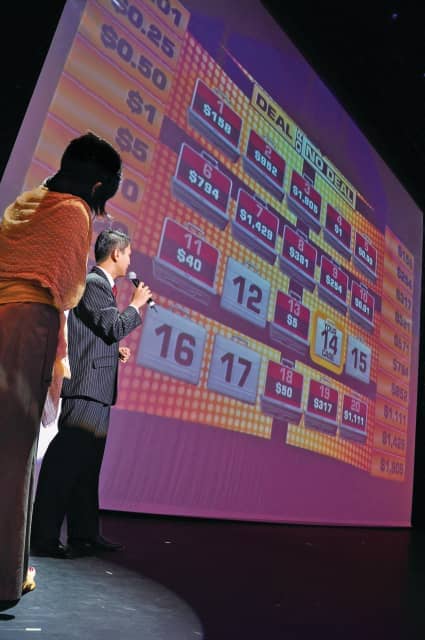 I spent a lot of time hanging around the Atrium and if you like game shows, live music, trivia, paper airplane contests, and watching men humiliate themselves in a "sexy legs" contest, you'll do the same. The Atrium is visible from multiple floors so I was able to sit a deck above the stage and enjoy what was going on while avoiding the chance to get chosen as a participant. On "stage level", there are a lot of very comfortable chairs and the Atrium bar just in case you need some liquid courage to be part of the activities.
You can see there are plenty of activities to pass the time on Norwegian Getaway. I stay pretty "busy" on a cruise, going from one activity to another, but there are also plenty of places to sit quietly and relax with a book, catch some rays by the pool, or find a corner to play cards or board games. One of the many reasons I love cruises is that there is something for everyone and that is certainly the case on Getaway.