I always have my next cruise (who am I kidding? My next five cruises) planned and more often than not I wait until the week before final payment and scramble to figure out how I'm going to pay the balance. I always book with good intentions: "I have a year to pay this off, I'll just make payments along the way." Of course, in the course of a busy life that is quickly forgotten. Fortunately, FlexPay Royal Caribbean and Celebrity have solved that problem.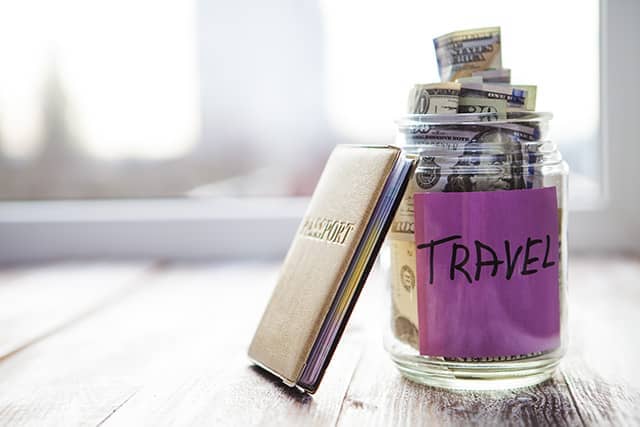 With FlexPay, Royal Caribbean and Celebrity have made it easy to schedule payments in advance which solves two problems for this compulsive cruiser. First, by scheduling my payments in advance, by the time final payment is due the balance is much lower, and second, smaller payments are easier to budget and much friendlier to my credit card balance.
Shop: Royal Caribbean deals even better than Royal Caribbean can offer
Shop: Exclusive savings on your next Celebrity cruise
Split Your Balance into Up to Ten Payments With FlexPay From Royal Caribbean and Celebrity
When you book your cruise with a travel agent (like me! Learn more at JJTravelAssociates.com or call me at 844-483-6669), you automatically have the option to use FlexPay on your Royal Caribbean or Celebrity cruise. Note: The option isn't available when you book directly with the cruise line either by phone or online.
Once you pay the deposit on your cruise (or cruises if you're like me), you decide how many payments you're comfortable with and the balance divides into equal payments on your credit card with the final installment being paid on "final payment" date. The payment plan is offered free by Royal Caribbean Group (which is the parent company of Royal Caribbean and Celebrity), and completely flexible.
How flexible? Once your deposit is made and you take advantage of the payment plan, your first installment is due the next day and the final installment pays the balance when the balance is due. Between those two payments, everything is flexible including the number and dollar amount of payments, and the credit card. With this in mind, there is no penalty for paying the balance early, or making any changes to the arrangement.
It makes sense to book with a travel agent if you want assistance in the pre-purchase decisions or online with a travel agent (and have a travel agent available to answer questions, track and apply price drops, and manage details) but having access to FlexPay for Royal Caribbean and Celebrity cruises and someone to remind you about the payments and confirm they're applied correctly are also great reasons to use a travel agent.