With Shaq as their CFO (Chief Fun Officer), colorful marketing, more wacky entertainment and activities per square foot than a bounce house, and a fleet of ships known as "fun ships," it's no wonder people connect "Carnival Cruise" and "FUN!" So it makes sense that Carnival would create something called Faster to the Fun (FTTF), but what is FTTF, how much is it, and what's included? And most importantly, is FTTF worth it?
Read: Carnival restart may be delayed by 60 days
Faster to the Fun (available at Carnival's website) does exactly what it sounds like it should. Usually, the boarding process is the least fun part of the cruise, so FTTF makes all the "not fun" cruise activities faster, giving you more time for the fun stuff!
Faster to the Fun isn't available on all ships and in all ports, but if it's available, FTTF guests skip toward the front of the line (only platinum and diamond VIFP's get on before you) and head straight to your room on embarkation day. Even though there are thousands of pieces of luggage, yours will get priority status and be among the first deliveries. During the cruise, your reservations will be prioritized, and if you have a question, take advantage of the dedicated phone extension and line at the counter.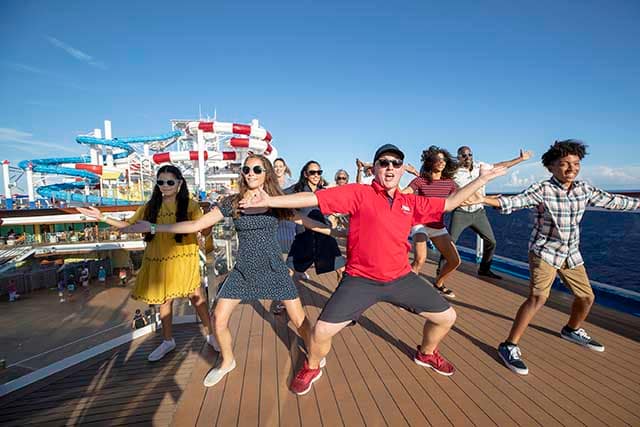 Port days can be chaotic for guests without Faster to the Fun status. While they're waiting in a line to get off the ship and catch a ride on a water shuttle, you'll be off exploring the destination and enjoying your excursion.
You'll have priority status when it's time to go home, too. Have an early flight or want to stay onboard a little longer? Choose an early or late debarkation time for a stress free morning.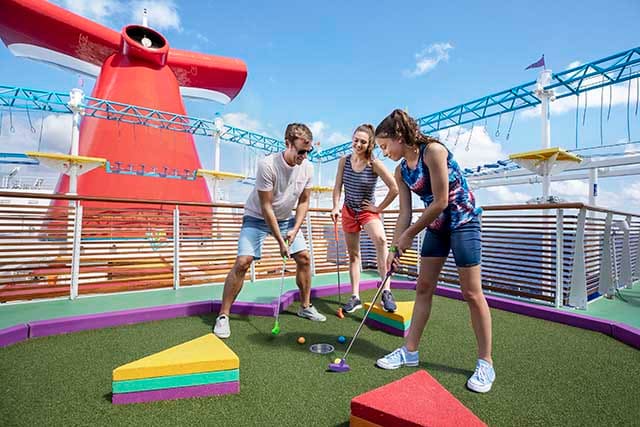 Some cruise lines charge per person for this type of service, but Carnival charges per stateroom, and the benefits extend to everyone in the room. At the time of writing (2020), the cost for Faster to the Fun ranges from $39.95 for short cruises to $119.95 for 8+ day adventures. Every guest has a different thought about the value of FTTF, but for the small cost, if it's available on my cruise, I'm purchasing Faster to the Fun without question.
Unbiased advice, information, and assistance with booking your next cruise is available (and it's free!). Call Joel at 844-483-6669.