Princess recently announced the Enchanted Princess Summer 2021 redeployment schedule which means two things: there are some cancellations and some new opportunities to sail the brand new Enchanted Princess.
Related: CDC Extends no sail order until October 31, 2020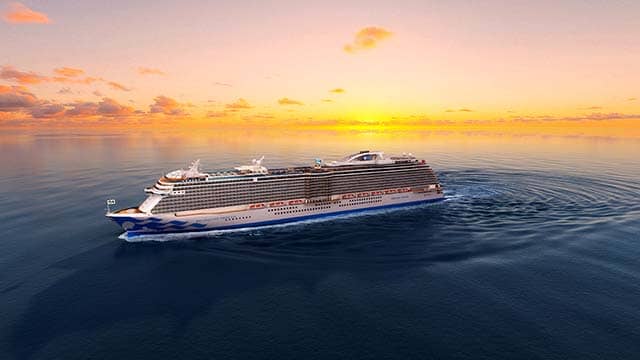 With all the bad stuff going on in 2020, lets talk about the good first. You can be among the first people on board the Enchanted Princess while sailing the Caribbean in April (and May 1). After October 2nd you can check 'em out here! Or you could take a transatlantic cruise (Fort Lauderdale to Rome or Barcelona to Fort Lauderdale) which will be available to book beginning October 13, 2020.
Any time there are redeployments, there are cancellations to balance out the new sailings. In the Enchanted Princess Summer 2021 redeployment among other changes, the repositioning transatlantic cruises that were scheduled for early April 2021 and the Mediterranean itineraries for April and May 2021 have been canceled to accommodate the Caribbean sailings. Original Mediterranean itineraries from May 22nd – September 25th, 2021 are have more changes than not.
Guests Sailing on Revised Europe Deployments
Guests sailing on these voyages will retain their current booking and related promotions
Due to the changes in turnports, Princess EZair, shore and land excursions, cruisetours, and transfers will be cancelled and refunded back to the original form of payment.
Guests Sailing on Cancelled Sailings Due to Deployment Changes
Guests who wish to book a replacement 2021 Europe Summer voyage will receive an OBC in the amount of $100 per person for booking an inside or oceanview cabin, and $200 per person for booking into a balcony, mini-suite or suite.
All this information can be overwhelming and now more than ever it's important to have a travel advisor who has your best interests in mind. If you have questions about your rescheduled or canceled itinerary and want unbiased advice and information about (re)booking one of the redeployment itineraries call me: 844-483-6669.