Crystal Cruises announced the suspension of sailings through 2020 for Ocean, Yacht, and Expedition cruises.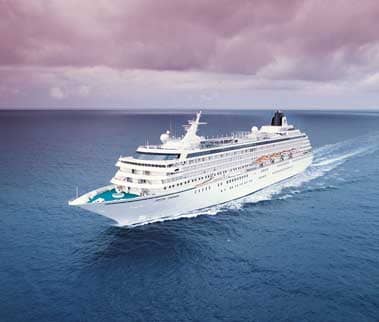 Known for luxury experiences, Crystal Cruises has made a name for itself among clients who enjoy specially curated voyages, personalized service, exceptional dining, and all-inclusive amenities. Because of their commitment to the health and safety of guests, crew, and the destinations they visit, as well as the travel restrictions around the world, the suspension of sailing through 2020 doesn't come as a complete shock.
Crystal Cruises is taking the opportunity during the suspension to continue refining the Crystal Clean+ 2.0 program. Crystal Clean+ 2.0 is the next step in their commitment to health and safety and will be continually updated and improved based on the latest information and technology while keeping in step with the recommendations of government agencies.
Guests impacted by Crystal Cruises suspension will automatically receive a 125% future cruise credit based on the cruise fare to be used on any sailing through December 31, 2023. Taxes, port fees along with any Crystal air or hotel stays will be refunded. Guests also have the option to request a refund however there is some fine print associated with that decision. If you have questions about the future cruise credit or refund and booked through a travel advisor, contact him or her. If you booked directly with Crystal Cruises and you want unbiased information and assistance call me: 844-483-6669.