Today (November 23, 2020), Crystal Cruises announced the cancelation of its Crystal 2021 World Cruise on Serenity in what could be considered the most unsurprising news ever. This announcement, along with their "current promotion" of not accepting deposits on new cruises does nothing to help my personal speculation of whether Crystal Cruises will sail after the pandemic.
Related: Is Crystal Cruises in financial trouble?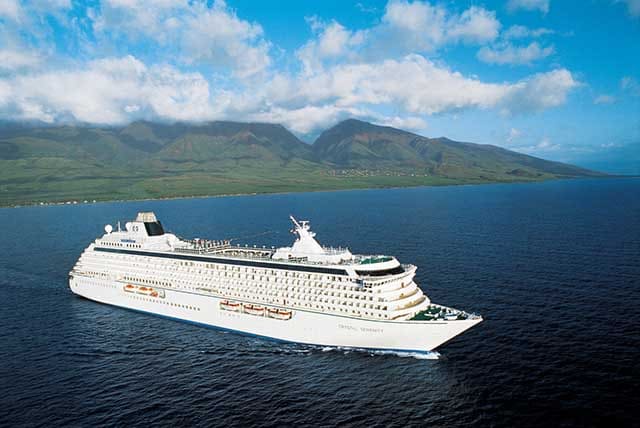 Official announcement from Crystal Cruises:
Due to the continually changing variables regarding Covid-19 and International Travel, Crystal has made the difficult decision to cancel the 2021 World Cruise.

Crystal Cruises
Below are all of the segments/voyages that are affected by the cancellation of the Crystal 2021 World Cruise on Crystal Serenity:
OCY210105-127, OCY210105-139, OCY210105-16, OCY210121-111, OCY210121-123, OCY210121-21, OCY210127-15, OCY210211-18, OCY210301-12, OCY210301-24, OCY210313-05, OCY210313-12, OCY210313-42, OCY210325-14
Guests booked on the 2021 World Cruise may choose to accept future cruise credit in the amount of 125% (100% + 25% bonus FCC) to be redeemed on a future cruise or request a refund using an online form by November 6, 2020. Fully paid reservations will receive a refund of port charges, taxes, and fees, plus any air and hotel packages booked through Crystal.
Crystal has been sailing since 1990 and has been awarded numerous awards during that time for its luxury ships, onboard service, and overall experience on its global itineraries. Despite its reputation, clues are indicating financial trouble and uncertainty.
My favorite clue is how they're spinning a promotion (book your cruise with no deposit) as "book with confidence." Clever marketing since if a guest was daring enough to book a cruise on Crystal with all the company's uncertainty, they wouldn't be able to make a payment. Think about that. They are not accepting payments toward new reservations.
With this information in mind, is it wise to accept a future cruise credit, even with the bonus? The risk of not getting your money back is small. If Crystal does go through bankruptcy, the courts will make sure customers get their refund. Eventually, assuming Crystal resumes sailing at some point, the FCC will be valid through December 31, 2023 which is longer than most other cruise lines.
For unbiased information, advice, and assistance with your canceled Crystal 2021 World Cruise call Joel at 844-483-6669.