Vacations used to be a time to relax, take a break from work, and cut down the amount of communication from friends, family members, and clients. Before everyone had a cell phone, it was much easier to say goodbye to everyone at home, leave an out of office message, and not feel pressured to keep in touch with everyone back home. With WiFi so widely available, sending texts is an easy way to keep in touch, except that Android users can't text on cruises unless they're off WiFi (or have the ability to turn on "WiFi calling and text"). That means international rates for most people.
Feb 2, 2023 update: Texting to / with Android phones has been possible on my last two cruises (Norwegian and Celebrity) with a premium internet package. This change obviously has something to do with the upgraded internet, but I'm not certain if it applies to other cruise lines or is specific to some ships.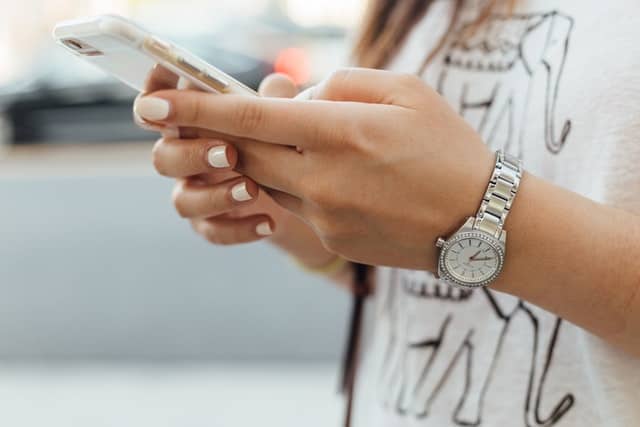 What? This has to be wrong. How is it possible that being on WiFi prevents texts from (and to) Android phones? I realized this was a thing when texts from my iPhone to Android carrying friends wouldn't go through unless I disconnected from the ship WiFi network. Of course, once I did that (that picture of a sunset was VERY important), the text went through and I immediately got a message reminding me that international rates would apply.
Must be a coincidence, maybe specific to Virgin Voyages since it was their first ever cruise from the US. I didn't think much about it until I went on a Royal Caribbean cruise and had the same issue. Every text I sent to an Android user remained undelivered. Weird. A quick search of the Internet showed that it was, in fact, true. iPhone and Android handle texts differently and of course, don't play well together.
I didn't think much of it, my Android loyalists could see my pictures on social media and if I had to get a message to them, email worked just fine. Imagine my surprise when, on a cruise with a friend who uses an Android, texts wouldn't go through even when we were on the same WiFi network and even worse for him, he couldn't send texts at all — to iPhone or Android phones — unless he turned off airplane mode and incurred international fees.
Forgetting the article I read months before about the incompatibility of iMessage and SMS, we went to tech support onboard the Explorer of the Seas to see if there was a way around it. The crew member kindly and patiently explained to us that since his phone doesn't support WiFi calling and texts, when the phone is in airplane mode — even if the phone is connected to the ship WiFi — my friend would not be able to send or receive texts.
What's an Android user who can't send texts from a cruise to do? Get Whatsapp or a similar app to send messages. As long as everyone has the same app, communicating is a breeze and there's no need to run up international fees.