How is it possible that the loudest voices, panic inducing headlines, and sensational tales describing the cruise industry trying desperately to force cruise cancellations, I'm here to tell you that taking a cruise vacation in 2022 and having a great experience is possible, simple, and probable? How can I make such a bold statement with Covid cases on the rise, the CDC advising people to avoid cruises, and reports of islands turning away ships? I've been on two cruises and had clients sail in the last few months and while it's true that a cruise vacation is different in 2022 than it was in 2019, two simple mind-shifts will ensure you have a positive experience on a cruise vacation… Even in 2022.
Masks, vaccination records, test requirements, and limited dining and entertainment options on board a cruise vacation are frustrating but are part of the industry's commitment to keep their crew and guests safe and healthy on board. They're between a rock and a hard place, really, because guests are demanding a great experience while also demanding safety protocols. Both are important — and possible — but they are somewhat at odds with each other. It's not fair to complain about being asked to wear a mask while demanding the cruise lines keep everyone as safe as possible.
With that in mind, the first ingredient for a great cruise vacation in 2022 is a simple change in perspective. The experience IS different. There's no way around it. Prior to getting onboard, a negative Covid test result must be shown. That in itself comes with some challenges that require planning: make sure the test is taken within the proper time frame, is the proper type of test, are home tests valid? Choosing the right destination and packing suitcases used to be the most difficult pre-cruise step.
Onboard, the experience is vastly different from what was normal pre-pandemic. The elephant in the room on a cruise vacation in 2022 is mask wearing. Are they required at all times on all cruises? No — but check with the specific cruise line for details and guidance. Will they leave a weird tan line? In many cases wearing a mask outside is optional, at least on the ship. In ports, masks may be required at all times (and enforcement of that rule is different at each location). The best idea is to have a mask in your pocket or bag, so you have it at all times.
Are there other frustrating differences? Yes. Restaurants and entertainment have limited capacity. Some cruise lines have changed smoking policies such as banning smoking in the casino. Testing on board is a thing. Quarantine is a possibility but unlikely and according to Frank Del Rio, President and CEO of Norwegian Cruise Line Holdings Ltd., on the Elvis Duran show this morning, the crew members are doing their very best to help guests make the best of quarantine by allowing food to be delivered from any restaurant, among other things.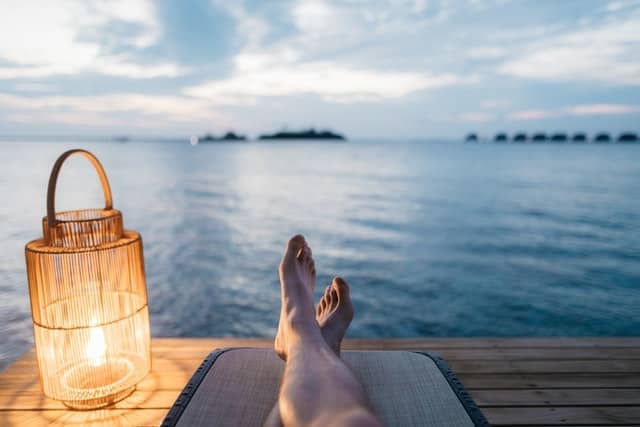 The second ingredient for a great cruise vacation in 2022 is another simple mind-shift that goes hand in hand with the first: make the journey as enjoyable as the destination. Some islands are refusing cruise ships, it's true. These arbitrary decisions seem to be made last minute, during the night (while the ships are sailing between ports), and the frustrating thing for cruise lines and passengers alike is there is no consistency. Today a particular island may refuse a ship but tomorrow will be open for business with another.
When I ask people why they enjoy cruises, there are generally two main positions (with plenty of examples and reasons for each). One group is focused on the itinerary and concerned mainly about which ports will be visited. The other is primarily concerned with the onboard experience. For right now, if you're choosing a cruise vacation, you should focus on being content with the onboard experience because the itinerary can change.
When you shift your focus to being happy about being onboard a ship where the service is amazing, food is included, drinks are easy to find, and finding a place to relax is simple the ports become a bonus. When I started cruising 16+ years ago, I was firmly in this camp. The room steward knew my name, brought me fresh towels morning and evening (because I asked once!), the food staff knew exactly what I would want to drink and what dessert I was most likely to choose, and my favorite bartender always had a great suggestion based on my feedback on what he had given me before. In my mind THAT was being on vacation. In those days I wasn't concerned with the final destination, the onboard experience was what made cruising fantastic.
If you're planning a cruise vacation in 2022, you have to make these two simple mind-shifts in order to have an exceptionally good vacation. It shouldn't be too difficult to do as long as you're managing your expectations and making a deliberate decision to keep these two perspectives in mind. After all, if you're on a cruise you're on vacation and that beats a day in the office under any circumstances. The truth is, however, if you can't make these mind-shifts, or you're afraid to cruise for one reason or another, you should consider a different type of vacation or plan your cruise for later in the year.